Home
PLEASE NOTE:
Mixed Triples Wednesday 15th June.
Please note:

Wednesday 15th June
Semi- final matches will start at 2.30.

We hope the weather is fine and that you enjoy a good competition.
Penny and Martin.
Welcome to the start of the new bowling season, 2022.
New members are our future and we welcome experienced bowlers and novices alike, we welcome all ages. To ensure those new to bowling don't sit on the sidelines we run a full tuition programme from our two qualified coaches, and it's free to people who go on to join the club.
About the Bowls Club
All this time we have played in our idyllic setting, overlooked by Whitstable Castle and its glorious grounds, which merge seamlessly into the carefully tended gardens that surround our green. Established in 1936, the club has now been here for 84 years. We are literally a stones throw from our wonderful seaside location.

We are delighted to welcome our guests and visitors into our well appointed clubhouse.

The town of Whitstable is renowned for good food and at our club we are proud to have built a reputation among visiting clubs for the quality of the refreshments we provide and the warmth of our hospitality. Whitstable has much to offer the tourist so many visiting clubs arrive early in the day to visit our town to sample our local delights before their game. .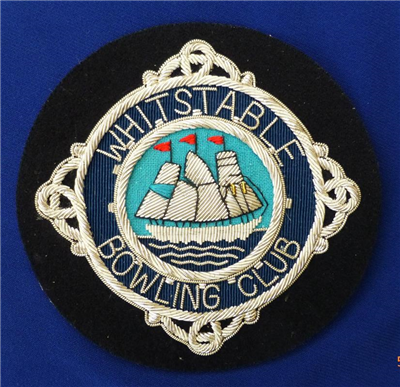 Affiliated to Bowls England, KCBA, KCWBA